*English follows Japanese
貫入(かんにゅう)、
土と釉薬との縮み具合の差が生み出す模様は様々である。
亀甲、氷裂、薔薇とも表されるものや
抽象画のように見えるもの、
大きいもの、細かなもの、
その深み、
1つの焼き物であってもその部分によって見せる表情も異なる。
中国から世界各地に伝わっていった陶磁器。
西洋にこの「ひび」の魅力は伝わらなかったようであるが、
日本の他、
タイ北部のチェンマイのセラドン焼のように
貫入の美をめでる文化がある。
お茶の世界では
器が使いこなされ時の流れとともに
この貫入が変化していくさまをさらに愉しむのだ。
---
貫入にも花びらにも見えるデザインのTシャツ(by KOUSCH)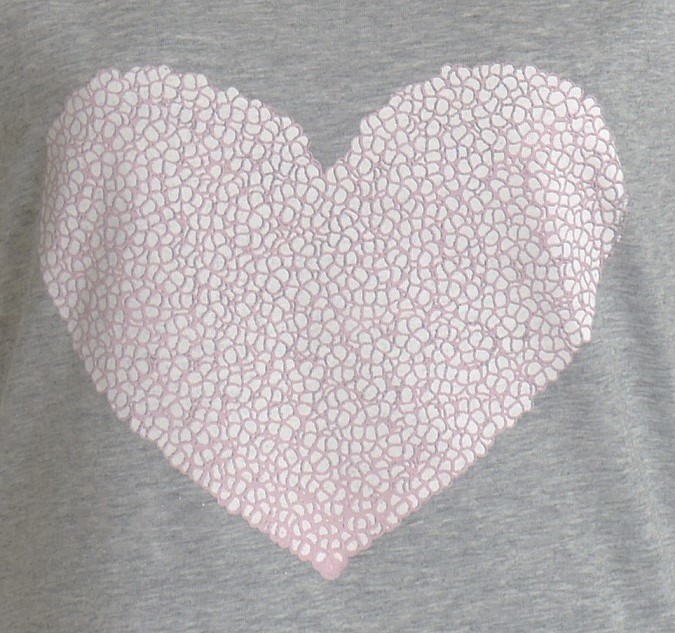 ---
Crackles glazed – "貫入(Kan-Nyu)" in Japanese,
gives us various look of patterns which were generated
due to the difference of contraction degree between argil and glaze.
Names of those patterns are such as
Shape of tortoiseshell(Hexagonal pattern),
Crackles of ice,
Rose, etc.
The variety of crackles patterns includes
bold one, fine one, deep one, and even which looks like abstract design.
And on one piece of the ceramic art,
patterns differ in each surface area.
Pottery and porcelain spread from China to all over the world.
The attractiveness of the crackles also spread to Asia such as
Japan and Celadon of Chiangmai Thailand,
whereas Western culture did not accepted the sense of beauty of crackles generally.
In the tea ceremony culture,
people enjoy the gradual changing surface of crackles
in the long history of their tea life.
Please check our shopping site for the T-shirt which looks like crackles or the petals.
KOUSCH【コウシュ】- 1枚で存在感のあるデザインTシャツ。仕事や休日を心地よくクリエイティブなものに。